When to Have Roof Restoration
When a house buyer calls, part of their questions is about the roof condition. They will ask the possible seller how is the roof, has it been replace, or how old it is. Roofs are very costly so the need to know its condition is a must for possible buyers. The roof is the shield of the house. It protects the family from the scorching sun or during rainy days. That's how important roofs are.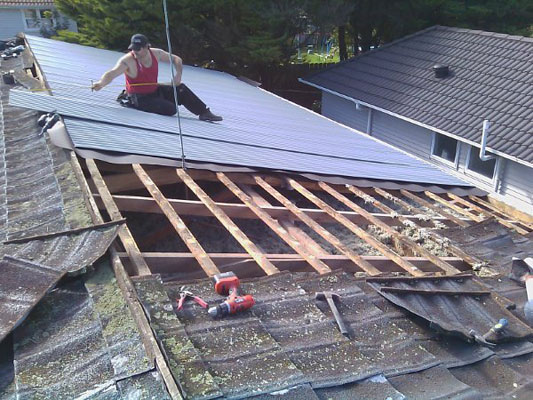 ©http://www.drroof.co.nz/
When building a house, you need to know how long your roof will last. Sometimes, when you ask people, they say that they put a roof good for 10 years. Over time, the need to change the roof is a must to prevent further house damage. Busy people who tend to examine their roof once a year might be shocked for the cost of its repairs when time comes. There should be a regular maintenance and check up for your roof to avoid costly repairs. Here are some ideas to help you if you need or not need roof restoration.
According to experts, it is best to inspect roofs at least twice a year. Why? Damages barely happen within 6 months so even if there is, the problem is not great and can still be manage without spending much. Most houses have attics, you can start there first. Check for termite nests, light coming through the roof, leaking areas, etc. Termites are nasty and dangerous if not killed.
After checking the attic, it is best to check the exterior of the roof. Sometimes, if you do not thoroughly check the roof, you would just think that it is alright. Have Signature Roof Restorations in Brisbane inspect it if you are not able to. Note for any missing pieces, broken shingles, molds and other unusual stuff that might possibly damage the roof. Molds and other microorganisms love to thrive in moist areas or damp ones. If they are present, then have someone manage it.
Materials used for the roof is important. As mentioned, you should know how long your roof will last. For you to know it, you should take into account the material used for it. For example, if it is made up of concrete, then you are lucky since there is no need for it to be replaced. Concrete roofs are very hard to penetrate and damage. Another type of material use is the cedar. This one can last up to 20 years but the need for inspecting it is still important. Even if it can last that long, it still has some properties that can you need to watch out for like being easily split apart if it's too dry.
The bigger the problem the costly it is. You need to make sure that you have been provided with the best service for your money. The service fee for roof restoration depends on many things like the type of repair, the capacity of the specialist, the type of roof to be restore, the accessibility to do and many more. If you do not want to pay that much, check it regularly.